ARC was started with a vision to ensure that your environment is safe in our hands. With years of experience behind us, we know that no two projects are the same! We provide a bespoke and friendly service to meet your every requirement within a timely manner.
Asbestos abatement is one of the most highly legislated services in the UK. The work will be specifically tailored to your desire, resulting in minimal disruption to your operations.
All licensed work is subject to a 14 day HSE notification, along with detailed risk and site specific method statements. Our team will do this on your behalf once appointed.
Depending on the amount of asbestos material being removed, one of our team will usually need to visit the site to make a full assessment (free of charge) to provide you with an accurate quotation.
Detailed below are some of the steps and processes associated with licensed asbestos removal:
A mobile decontamination unit is set up in place as close to the work area as possible.
A timber enclosure constructed around the work area, the timber studding is then sheeted with 1000 gauge polythene and sealed with cloth tape. This prevents the spread of asbestos when removal work is taking place.
A three-stage airlock system for personal decontamination is then asbestos is placed onto the enclosure.
The area then gets placed under negative pressure.
The asbestos gets removed in accordance with asbestos regulations and the site specific method statement.
The enclosure gets cleaned using specialist HEPA vacuum cleaners. All surfaces are wiped down and cleaned.
We then arrange for an independent UKAS accredited analytical contractor to carry out the final process to ensure the work area is safe for re-occupation.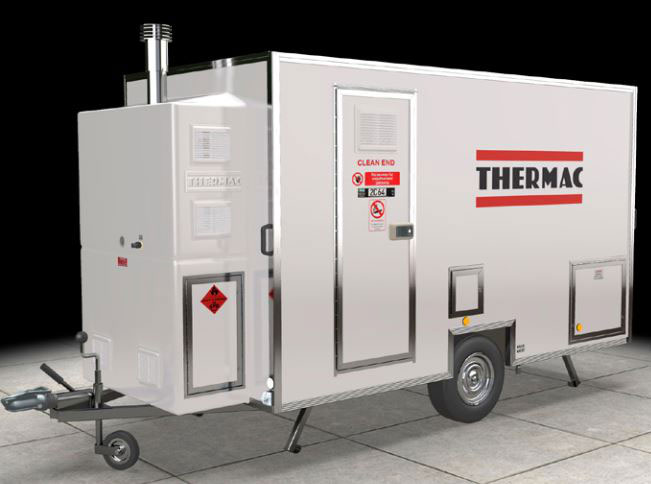 The mobile decontamination unit which is used.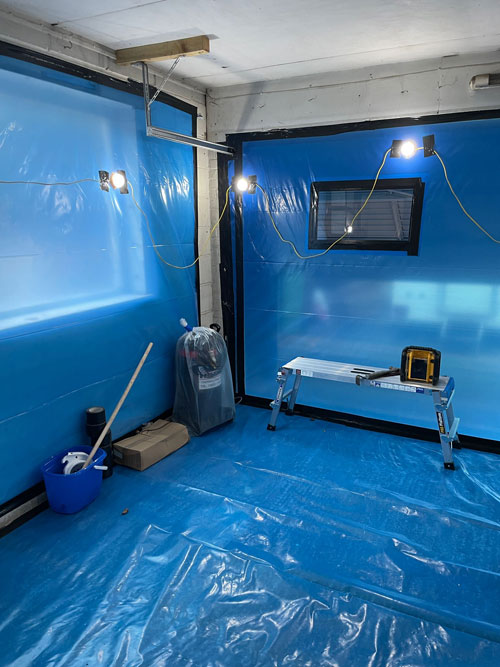 The timber enclosure, sheeted with polythene and the thee stage airlocks.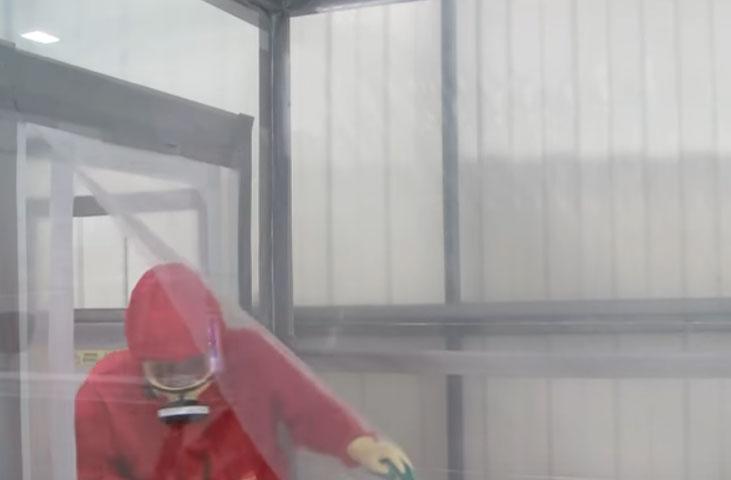 The asbestos operative entering the enclosure.
The asbestos operatives placing the waste into UN approved asbestos bags.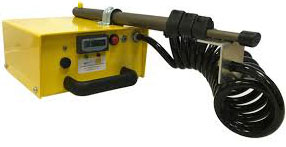 The air sampling pump used to measure the ambient fibre levels to see if the work area can be re-occupied.